For the 38th consecutive year, Anne Arundel County Public Schools' Finance Office has been lauded as one of the nation's best by earning the prestigious Certificate of Excellence in Financial Reporting from the Association of School Business Officials International (ASBO).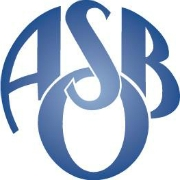 The award is given to organizations that are committed to financial accountability and transparency. It recognizes clear and complete final reporting, and a commitment to fiscal integrity.
"One of the three driving values of the Strategic Plan approved by our Board of Education is Sound Stewardship, and this award is evidence of the ongoing commitment of our Finance Office staff to ensure that we carry that out," Superintendent George Arlotto said. "We have an obligation to be as efficient as humanly possible with the taxpayer resources provided to our school system. Everyone in our Financial Operations Division does outstanding work that the public rarely sees, but which is critical to the effective and efficient operation of our school system."
Founded in 1910, ASBO is an educational association that supports school business professionals and provides programs and services that promote the highest standards of school business management. More information on the award can be found here.