Josie Urrea, a rising senior at Severna Park High School, will be sworn in as the 45th student member of the Board of Education of Anne Arundel County during a ceremony at 11 a.m. on Tuesday, July 3, 2018, at the county courthouse in Annapolis.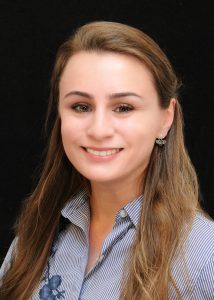 Josie succeeds Lusia Cole, a Chesapeake Science Point Public Charter School graduate whose one-year term ended last month. Anne Arundel County's student member of the Board is the only one in the nation serving on a local Board of Education who has full voting rights.
Josie will take part in the Board's first meeting of the 2018-2019 school year, scheduled for July 11, 2018.
Also serving on the Board are President Julie Hummer of Laurel, Vice President Terry Gilleland of Millersville, Sidney Butcher of Hanover, Eric Grannon of Davidsonvlle, Stacy Korbelak of Odenton, Patricia Nalley of Annapolis, Colin Reinhard of Linthicum, and Maria Delores Sasso of Annapolis.