The Board of Education tonight unanimously approved a new contract for Superintendent George Arlotto that will see the 31-year veteran of education continue to lead Maryland's fourth largest school system for at least the next four years.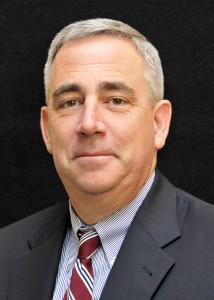 Dr. Arlotto has served Anne Arundel County Public Schools since 2006, and became Superintendent on July 1, 2014. During his tenure, he has overseen a continued focus to narrow achievement and discipline gaps among student groups; dramatic enhancements to elementary school curricula; and intense efforts to improve elementary reading and middle school math scores as well as ninth-grade promotion rates. Since 2014, scholarship offers to high school seniors have increased by $20.4 million, with members of the Class of 2017 earning $156.4 million in scholarship offers.
"Anne Arundel County Public Schools is a special place, a place where All Means All is more than a slogan and where thousands of my colleagues work tirelessly to help students maximize their potential," Dr. Arlotto said. "I have been privileged to have spent the last 12 years here, and I am honored that the Board has given me the opportunity to do this work for at least four more years."
The contract calls for Dr. Arlotto to be paid $269,000 annually and for the Board to contribute $20,000 each year to a retirement fund. It contains no built-in salary increases for the term of the agreement, but allows for an increase equal to that, if any, received by Executive Staff members each year.
During his time as Superintendent, Dr. Arlotto has also initiated the Enhancing Elementary Excellence (Triple E) initiative, which is now in place at 31 schools in five clusters. Pending funding availability, that initiative is planned to expand to elementary schools in the Annapolis cluster next year.
Under Dr. Arlotto's leadership, the gap between African-American and white students in areas such as graduation rate, second grade reading proficiency, and Advanced Placement passing rate has decreased.
"At a time of much uncertainty in school systems across the state, Dr. Arlotto's leadership has been calm, caring, consistent, committed, and compassionate toward our employees, our students, our parents, and our community," Board of Education President Julie Hummer said. "He is the right leader for our school system, and we are proud to have him on board for at least four more years."
The Board unanimously reappointed Dr. Arlotto to a second term on February 21. Dr. Arlotto's contract, which also contains a benefits package and vehicle allowance, goes into effect on July 1 and expires on June 30, 2022.
Anne Arundel County Public Schools is the state's fourth largest school system, educates nearly 83,000 students, and has more than 12,000 employees. It operates 122 facilities: 77 elementary schools; 19 middle schools; 12 high schools; four charter/contract schools; two applied technology centers; three special education centers; two alternative schools; two early education centers; and one outdoor education center. It also operates six evening high school programs.
The system's current operating budget is $1.15 billion.