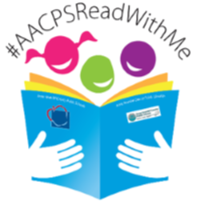 The #AACPSReadWithMe Challenge sponsored by the Office of Equity and Accelerated Student Achievement is back!! Why?? Reading aloud is the single most important activity adults can do to create good readers. As if that's not enough, the amount of time a child spends reading is a strong indicator of future academic success and it's a great way for children to bond with adults and each other.
Interested?? Read On!
The #AACPSReadWithMe Challenge will run from January 6 _ February 3, 2017.
The closing celebration will be held on Feb 4th from 10:00-11:00 at the Odenton Regional Library and the Eastport-Annapolis Neck Community Library.
In addition to partnering with the public libraries, we have also established a partnership with both the AACPS Reading Office &  School Media specialists.  All schools will be receiving posters and fliers. You are encouraged to tweet a photo of your child reading at home using the guidelines below.
I want to take the #AACPSReadWithMeChallenge! What do I do?
Take a picture reading to a child.  Teachers and school staff members, please be respectful of picture privacy requests and take the photo of the  child reading form behind.
Tweet the picture @ (insert your schools Twitter handle here) and #AACPSReadWithMe.
The schools with the most tweets will win prizes!
Accept the challenge!! READ WITH ME!!
Resources for Parents: